Learn to give your songs the professional-sounding mix they deserve
Are you finding it difficult to get pro-sounding mixes in your home studio? No matter how much mixing you do, your songs just don't sound like the ones by your favourite artists. Well, you're not alone. That's exactly where most of us start! But the journey from amateur mixes to pro-sounding results doesn't have to be a struggle. You just need the right guidance.


Introducing the Home Mixing Academy
I've taken the skills and techniques that you need to know to create great-sounding mixes, and I've distilled them into an easy-to-understand and information-packed online course.

Here's what you'll learn:
The Home Mixing Academy comes in two versions, so you can pick the version that best suits your music production journey:
Basic Version:

The role of EQ in your mixes, how to use any EQ plugin, and which frequencies to hone in on for vocals, acoustic guitar, electric guitar, bass guitar, and drums
How compression works, how to control any compression plugin, and how to utilize compression for level balance, fatness, and punch in your mixes
The ideal reverbs for different instruments, the fundamentals of reverb plugins, and how to tailor reverbs to suit your mix perfectly
The strategies used by pros to set levels, how to approach panning, and ways to bring your songs to life with automation
The optimal sample rates, bit depths, and file formats for achieving professional results
Plus much more…
Premium Version:
For anyone who not only wants to mix their own music, but master it as well, the premium tier is for you. It features everything in the basic version, plus an extra mastering module which will teach you:
The purpose of mastering and what it really does for your mixes
Techniques for applying EQ and compression to your songs during mastering
How to utilize limiting to achieve professional loudness
How to work with modern measurements like LUFS and dBTP in the era of streaming
How to create files that are perfect for release across streaming, download, and CD formats
You're not alone on your mixing journey
Throughout the course, you'll see demonstrations so that you can hear the techniques in action. You'll also gain insights into the dos and don'ts when implementing them in your mix.
Furthermore, each video comes equipped with a comment section where you can leave questions, ensuring that you're never alone on your mixing journey.
It's the closest I can get to sitting down with you in your home studio and showing you this stuff one-on-one.

Get instant access to the Home Mixing Academy

Think about this: hiring a mix engineer can cost you $250 - $1000+ per song. With the Home Mixing Academy, for as little as $67, you can invest in the skill set you need for a lifetime of mixing. That's less than you'd pay for one hour in a professional studio!

No Risk Guarantee

I'm really confident that this course will make a huge difference to the songs that you produce. But if for any reason you're not completely satisfied with the course, just contact me within 30 days, and I'll give you a full refund. No questions asked!

Bonus Guides

I want to give you the biggest head start that I possibly can on your mixing journey. That's why I'm also including three bonus PDF guides, which reveal a ton of extra tips to kick-start your home studio mixes.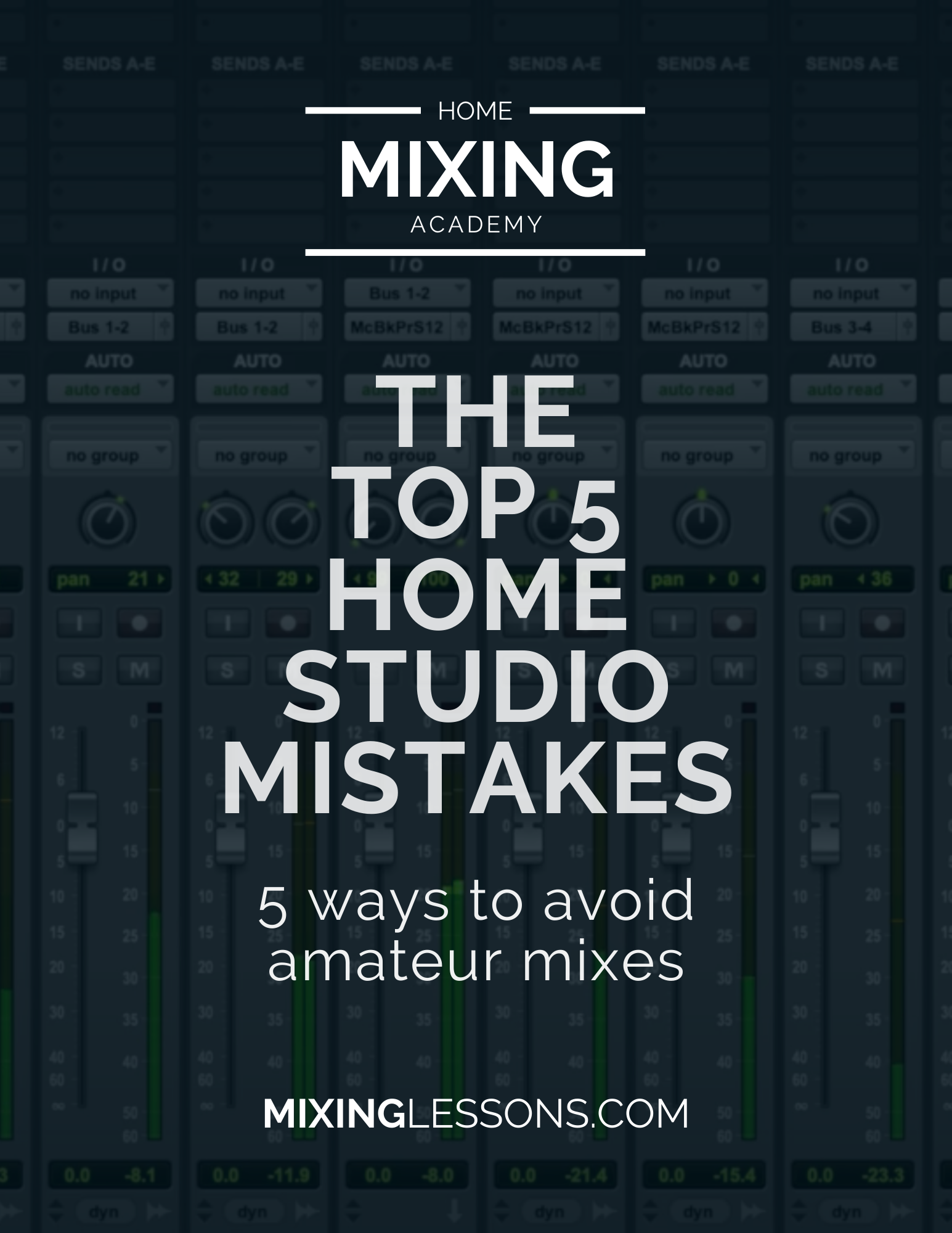 Bonus Guide 1

Learn the top 5 mistakes that people make in home studios, and how to avoid them.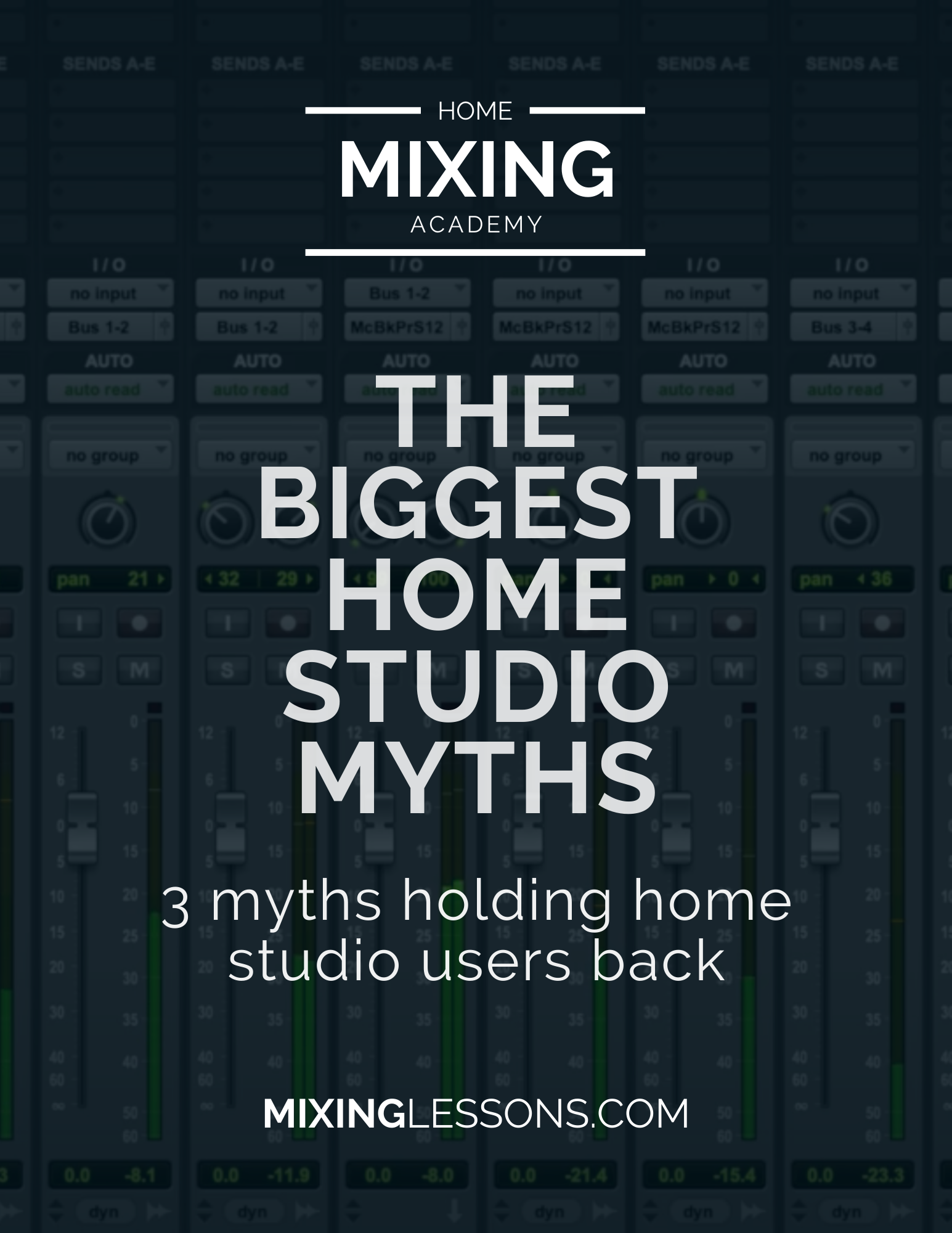 Bonus Guide 2

Learn the 3 myths that have the biggest potential to hold you back in your home studio, and how to overcome them.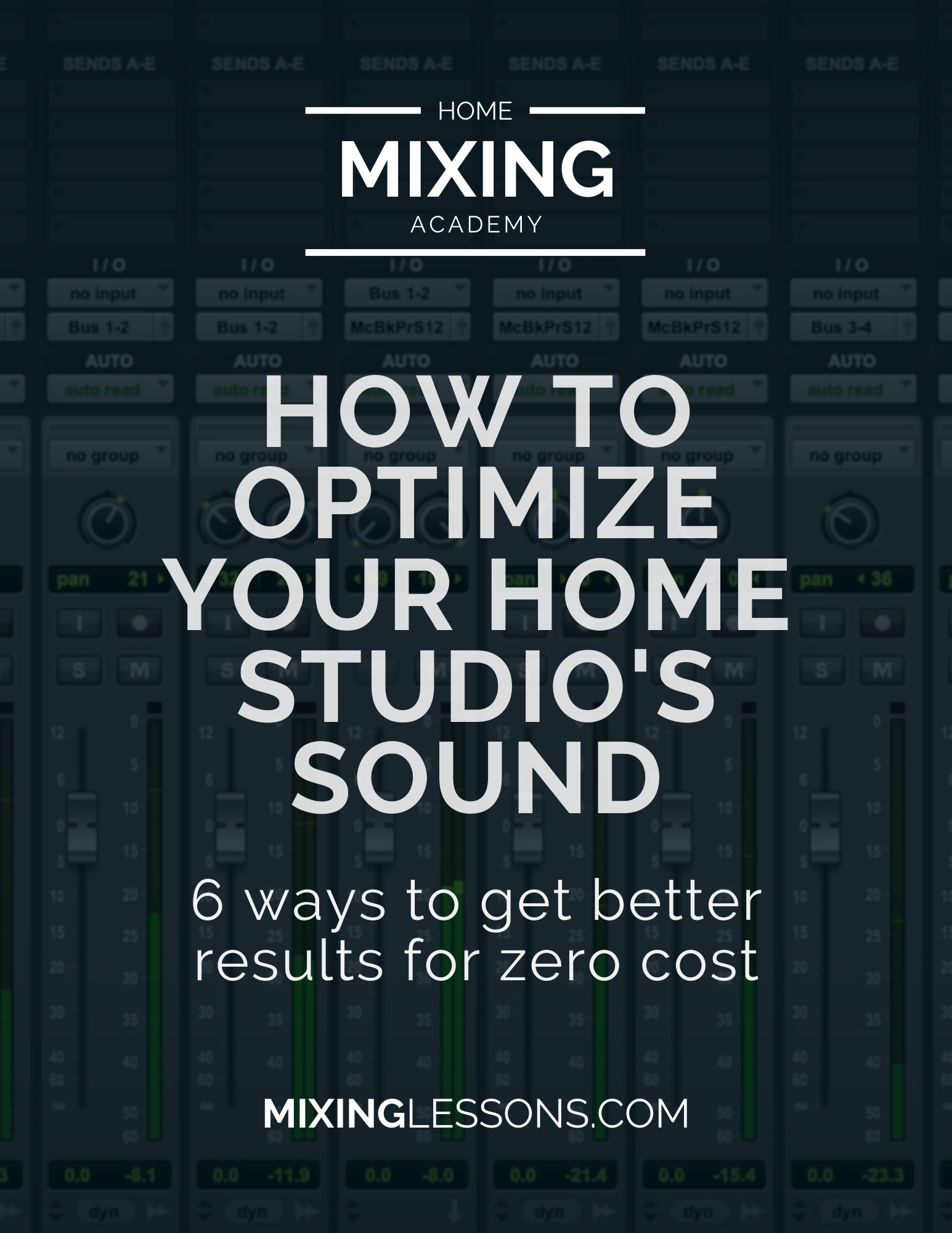 Bonus Guide 3

Uncover a 6-step process to optimizing your home studio's sound, without spending any money on acoustic treatment.


Enroll in the Home Mixing Academy today
This is the course that I wish had existed when I first started mixing music. It would have saved me years of bad mixes at the beginning of my audio production journey. But at least this course is here now, ready to empower music makers like you by showing you the skills you need to create professional-quality mixes in your home studio.
Imagine if your next mix stood up against the songs from your favourite artists. You could finally put a track out to the world on Spotify. Or you could release that full-length album you've always dreamed of. Enroll in the Home Mixing Academy today and learn the skill set you need to give your songs the professional-sounding mix that they deserve.